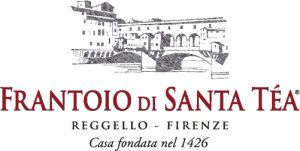 The Frantoio di Santa Téa is situated on a balcony over the Arno Valley, on Reggello's Plateu on 400 m meters above sea level along the valley of the Arno River in the heart of Tuscany. Its altitude, perfect sun exposure and welldrained terrain makes the Reggello area ideal for olive cultivation. The olive grove on the Santa Téa estate operates pursuant to current Organic Agricultural regulations without any use of pesticides or fertilizers. Today, the Frantoio di Santa Téa is considered one of the most cutting edge facilities in the world of extra virgin olive oil production on both qualitative and technological levels. There are many machines designed and patented directly in the mill: from the defoliator, to the washing machine up to the kneaders. This exclusive system, with its two lines of production, was designed and fitted inside the mill's mechanical workshop and is renewed every year. The olives are all certified in terms of traceability, providing the consumer with maximum transparency. The olives used are all certified in their traceability, guaranteeing the consumer maximum transparency. The olives are pressed within 15 hours of their harvest. Cold extraction only, in partial absence of oxygen and under nitrogen.
The olives are transported to the mill to be pressed as soon as possible. The exclusive plant has two production lines that work on a continuos cycle and crushes the olives under nitrogen. It was designed and arranged inside the machine shop of the milland has been modified each year to improve the final quality of the oil. The goal is to obtain pure evoo, without altering the natural flavour of the oil contained in each olive. It can work 100 quintals of olives for hour. 15 hours is the maximum time interval from harvesting to crushing.
Oil is conserved in stainless steel tanks and bottling takes place in an oxygenfree environment and under nitrogen for maximum preservation of its freshness. The current storage capacity is 350 tons of Extra Virgin Olive Oil.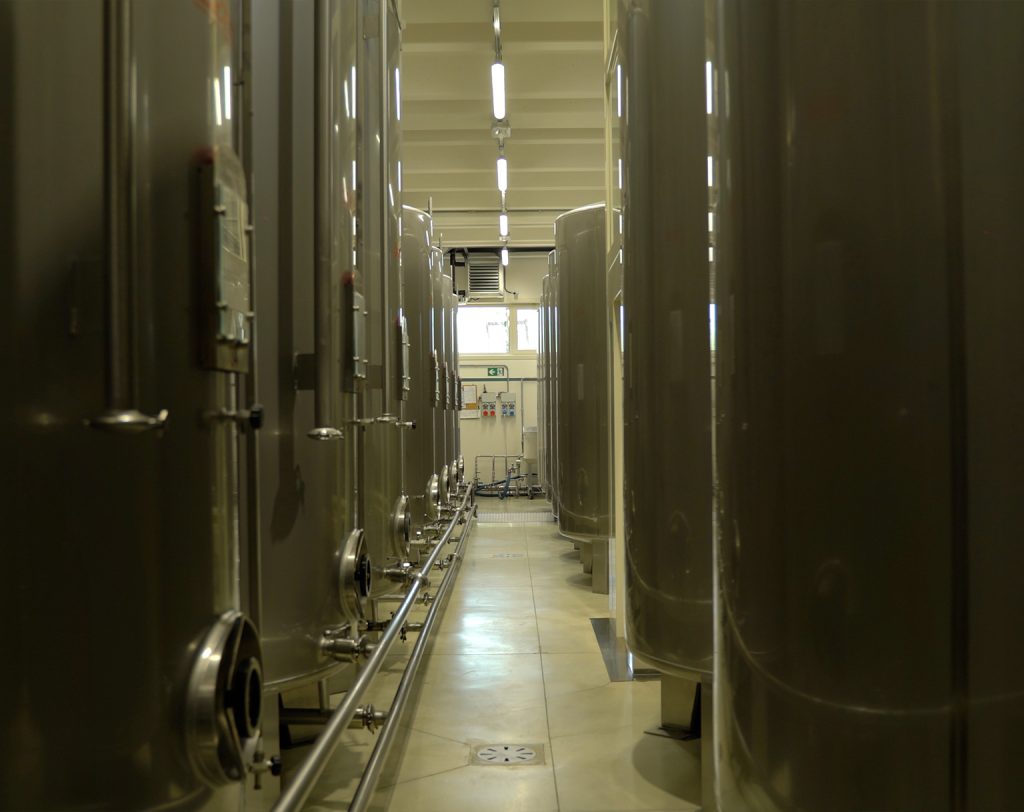 The oil selected from the tank, according to the variety and organoleptic characteristics, is bottled upon receipt of the order. Each bottle is individually controlled by an operator, blown with air and filled with nitrogen and then bottled in the absence of oxygen.