Today Gonnelli directly oversees approximately 48.000 olive trees located between Florence and Siena. The altitude, exposure to the sun and a welldrained soil are important elements for the final quality of the oil and, as such, Gonnelli considers these elements for the selection of its plants. We are increasingly seeing the abandonment of olive groves, due to poor profit margins and the high costs of management, which are difficult to sustain for pure hobby or passion; as a result, certain olive groves, rented by the Gonnelli farm, require major drainage activity and care and it often takes a few years before the olive grove becomes fertile.
All the olive groves of the farm are managed in accordance with the regulations in force to Organic Farming without the use of pesticides of fertilizers. The 48.000 olive plants, followed and cultivated by the Piero Gonnelli farm, are of different cultivars, though all tipically Tuscan. Thanks to this variety and the wise decision to collect the olives at different ripening times, starting with the greenest, various types of oils are obtained that are distinguishable and differ in flavour and aromas.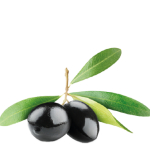 Its high resistance to the main adversities and the adaptive capacity to a variety of terrains, together with the good quality of the oil, are the main characteristics that have contributed to its wide success and appreciation. A medium-large sized plant, the head is thick and expanded. Productivity is generally constant. The oil has an optimal quality but, for some, it lacks particular aromatic peaks;
a fresh taste, slightly fruity, lightly bitter and spicy; others perceive certain hints of herbs.
A high vigour plant with expanded structure. The olives have an elongated shape and medium sized dimensions, late and graduated maturation.
The fructification is high and consistent over time whereas the oil yield is not high. It undoubtedly remains one of the major varieties in Tuscany. The oil obtained is generally very elegant and balanced with a bitter and spicy taste and a medium/high fruity level.
It comes from the Florentine Area, spread throughout Tuscany where it has assumed different denominations. With the term "Correggiolo" we mean olive trees attributable to other "races". Flowering is fairly early and has a medium/high yield in terms of the oil produced. The olives are green or with very slight variations, of medium/small dimensions and tend to ripen late.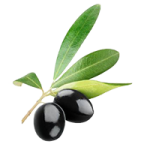 A medium vigour plant that is fairly expanded and rather thick. It is very cultivated and appreciated as a pollinating variety, a peculiarity that has favoured its wide diffusion. The oil is delicate and fragrant with hints of almond and slightly bitter and spicy tones.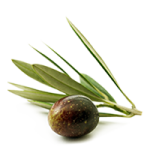 The black olives generally have a spherical shape with high resistance to detachment. In the older plants
productivity is high and constant. This olive is in any case a plant that is sensitive to cold temperatures. The oil obtained tends to be bitter and spicy and is generally rich in antioxidants and polyphenols.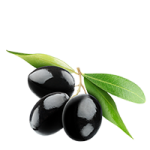 A medium vigour plant, with a wide structure and a thick head. Medium productivity with some alternation. The oil is green, medium fruity and slightly spicy with a bitter aftertaste; good content of polyphenols.